To help you to detect early symptoms of nearsightedness or myopia, this mobile app reassembles Snellen Chart (traditional, Sloan, HOTV), Tumbling E Chart, Landolt C Chart and LEA charts on smart phones or tablets through randomly generating optotypes at precise physical sizes according to the test distance. You may even test your own visual acuity by yourself using the mirror mode of this app in front of a mirror.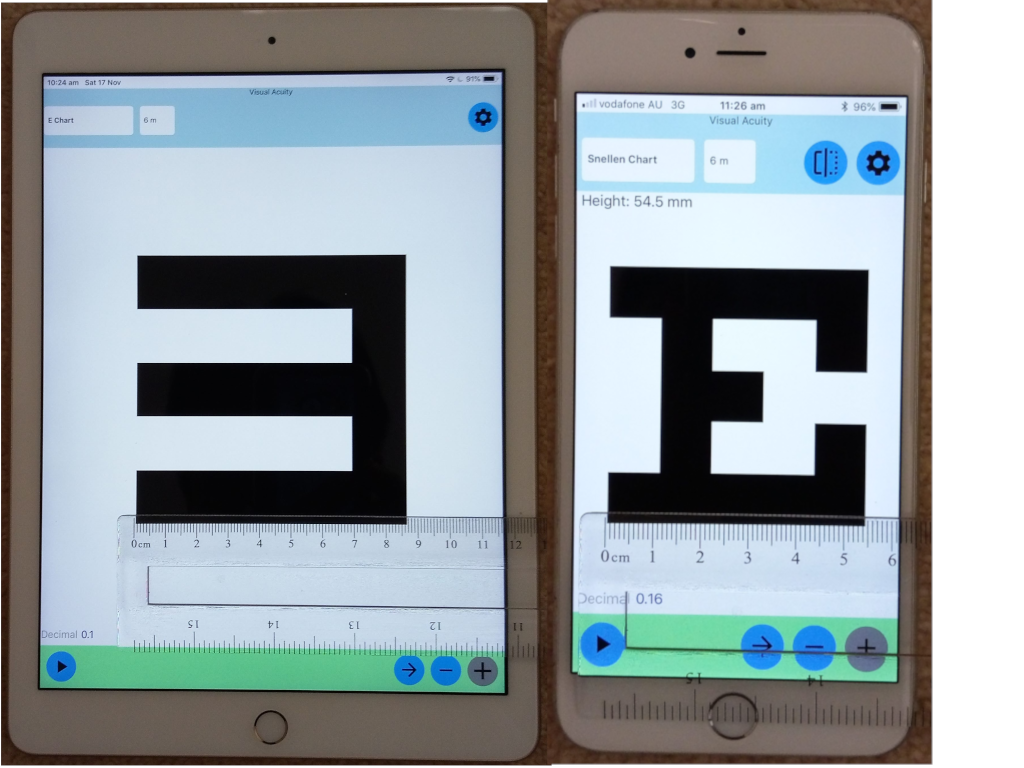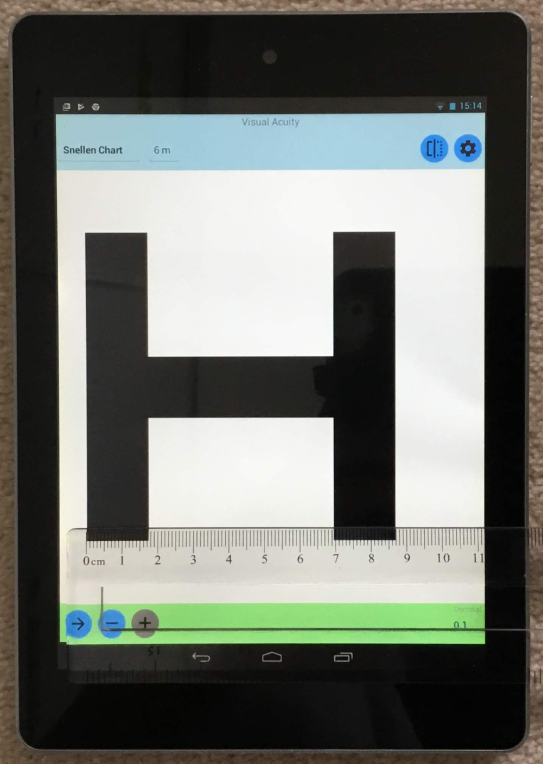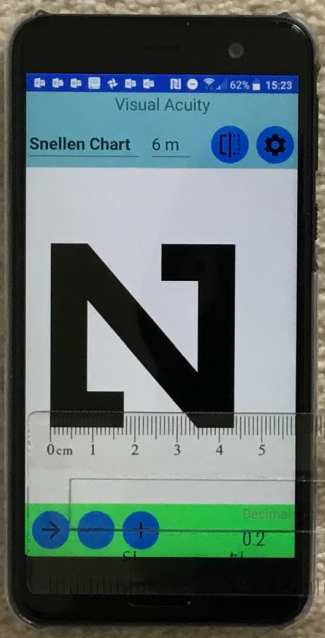 At exactly 6 meters' distance from the "patient", the optotype letters on the 6/6 line (Decimal 1.0 or LogMar 0.0) shall subtend 5 minutes of arc, which means that the chart should be sized such that these optotype letters are 8.73mm tall, and the topmost (Snellen Fraction 6/60, Decimal 0.1, or LogMar 1.0) "E" should be 87.3 mm tall. An optotype letter in on a square grid.
Supported Charts:
Snellen Chart, with C, D, E, F, H, K, N, P, R, U V and Z, as defined in BS 4274-1:2003
Tumbling E Chart
Landolt C Chart
ETDRS Chart, with C, D, H, K, N, O, R, S, V, and Z
HOTV Chart
ETDRS European-wide Chart, with H, K, O, E, P, X, B, T, M and A
LEA Symbols
LEA Numbers
Scenarios:
"Doctor" and "Patient".
Self-diagnosis with a mirror.
Self-diagnosis within arm's reach
Modes:
Autoplay
Manual
Predefined Test Distances:
6, 5, 4, 3, and 2 meters
20, 15, 12, 10, and 6 feet
And an arm's reach distance may be defined in Settings.
Remarks:
At exactly 20 feet' distance from the "patient", the topmost optotypes like "E" should be 88.7 mm tall, because 20 feet equals 6.096 meters.

The letters

and

orientations of E or C ring are randomly shuffled during startup or waking-up from sleep. This makes memorizing an eye chart and cheating a vision test

impossible.
Android Devices
Requirements:
Minimum version: Android 4.2
Install Location: Prefer Internal
Required Permissions: Vibration
Device Types: smart phone, tablet
Content rating: 3+ with IARC Rating Certificate
iOS Devices
Requirements:
Minmum version: iOS 8.0
Entitlements: None
Device Types: iPhone, iPad